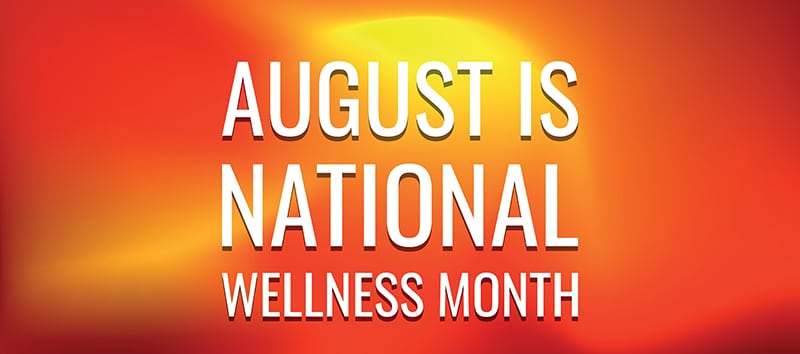 During National Wellness month, check in with yourself to consider how you are doing emotionally. Emotional well-being is about realizing your potential by taking steps to manage distractions, cope with stress and face the everyday challenges in your life. It's about learning how to create a sense of balance.
Many of us are dealing with anxiety or depression, working through grief or may be facing a serious or chronic mental health challenge. If you can find a sense of emotional balance, you are able to better manage these challenges and become more resilient.
Albertsons provides a variety of benefits and programs to help you find emotional balance and build resilience to help you cope with day-to-day challenges and any big life changes that come your way.
Employee Assistance Program (EAP)
The EAP is provided through ComPsych and is available to all non-union, benefits-eligible associates, their household members and other eligible associates at no cost. EAP counselors are trained support professionals and are available 24/7 to provide:
Assistance with mental health issues, stress management, work-life balance, financial and legal matters and more.
Convenient, reliable support that's completely confidential.
Referrals to resources and services to help you manage everyday tasks and simplify your life.
You also have access to the Guidance Resources website that provides information, tools and support such as:
Articles, podcasts, videos and slideshows.
On-demand training programs.
"Ask the Expert" personal responses to your questions.
ComPsych EAP
Call: 877-294-3271
Visit: http://www.guidanceresources.com
Use web ID: ALBERTSONSCOMPANIES

myStrength
myStrength is a free digital program designed to help with life's challenges by supporting positive changes and improving your overall well-being. All associates eligible for company health plans have access to myStrength.
Get support for anxiety, depression, stress and managing life events through guided programs and tools available 24/7 on the myStrength website and app.
Kaiser members have access to myStrength through the Kaiser apps library.
Visit the
myStrength page
for more information including enrollment instructions.
Teladoc
Blue Cross of Idaho members can access Teladoc therapists and psychiatrists from the comfort of their home who can help with stress, anxiety, depression, trauma, grief and more. You'll pay a $20 copay per visit.*
Visit the Telemedicine page for more information including instructions on how to register on the Teladoc website or mobile app.
* Starting January 1, 2023, HSA plan members must meet their annual deductible before the $20 copay per visit applies.