With the Transcarent Surgery Care (formerly BridgeHealth), you can save money while receiving top-quality care with low complication, infection and readmission rates for certain non-emergency surgeries.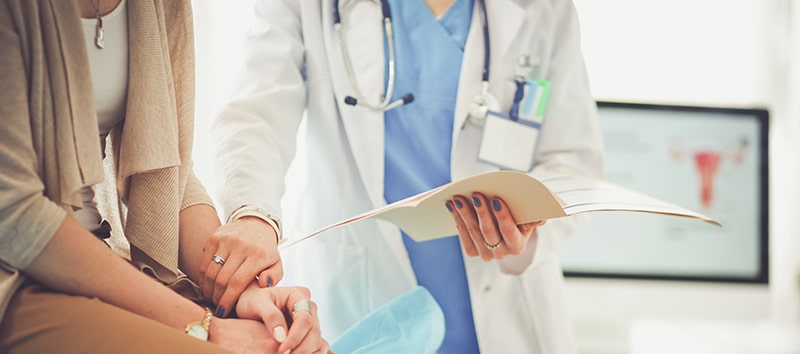 If you are enrolled in the EPO Network Plan/EPO HP-Network Plan, HSA Plan or PPO Plan through Blue Cross of Idaho, you have access to Transcarent Surgery Care's top-rated facilities and surgeons for non-emergency surgeries.  Transcarent Surgery Care is available to you at no additional cost.
Below is an example of how the benefits works.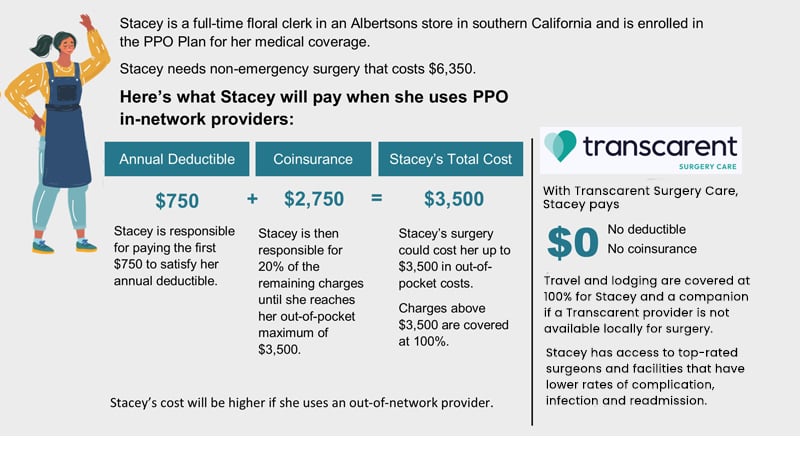 Examples of covered procedures
Bariatric surgery
Cardiac care
Certain cancer-related surgeries
Orthopedic
Spine surgery
Vascular
Women's health (gynecological)
Get started with Transcarent Surgery Care



Contact a Transcarent Surgery Care Care Coordinator at (888) 387-3912 or at surgerycare@transarent.com before you schedule surgery.
Your Care Coordinator will provide you with information on the Transcarent Surgery Care facilities and doctors who are best qualified to handle your particular surgery. You'll also receive guidance and support throughout the process to help you with scheduling and other arrangements.
You'll receive care from a top-rated provider in the Transcarent Surgery Care program. This could mean a better outcome and faster recover for you.