Vision coverage is available through VSP covering exams, lenses, frames and contact lenses once every 12 or 24 months depending on the plan you choose.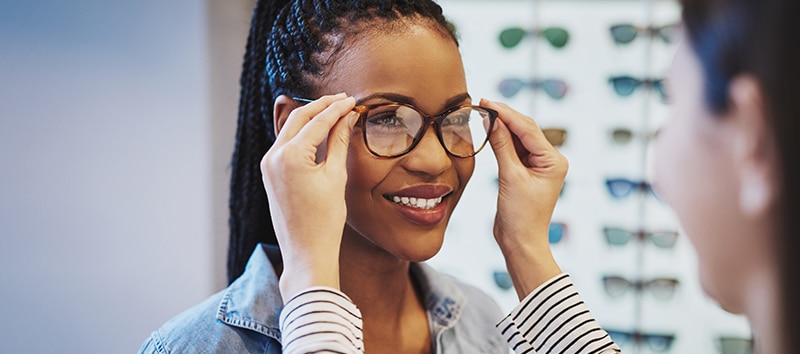 You can see any provider. However, if you see an out-of-network provider, the plan will reimburse you up to a certain amount. The Premier Plan includes a higher allowance for
frames and contacts. You can also receive frames every 12 months with the Premier Plan instead of every 24 months with the Standard Plan.
When you enroll in vision coverage, you are eligible for a variety of savings through VSP, including discounts on additional pairs of eyeglasses, sunglasses and LASIK surgery.
To find VSP providers near you, visit www.vsp.com or call 800-877-7195.
VSP Kids Care Plan
Included with both vision plans – provides children with two eye exams, one pair of glasses and replacement lenses once per year.


Vision Options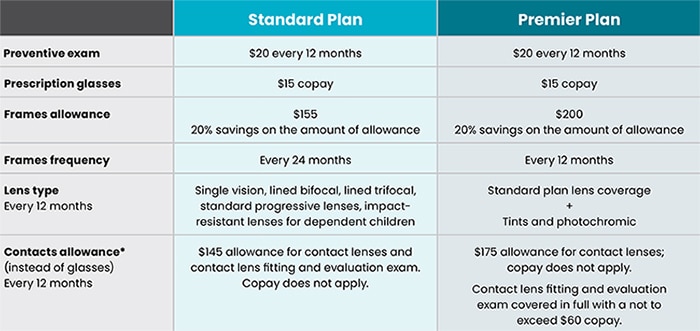 * Contact lens exam includes fitting and evaluation.