Enrollment in Business Travel Accident (BTA) Insurance is automatic for eligible associates and Albertsons Companies pays the full cost. Travel Assist Services are also available.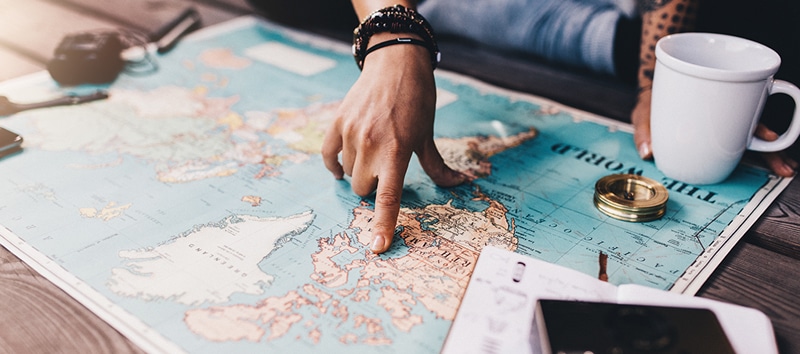 Business Travel Accident Insurance

Active full-time associates, domiciled in the United States, Canada or the Philippines are covered under the BTA plan from date of hire. The plan offers protection on a worldwide basis, 24 hours a day, 365 days a year against any covered accident incurred while traveling on Company business. Coverage does not apply for an accident occurring during usual travel to and from work, leaves of absence or during vacation, paid time off or flexible time off.
If you have a covered accident that results in death or a significant injury (such as loss of sight, hearing, speech, hand or foot), benefits may be paid to you or your designated beneficiary. If the covered accident results in more than one of these losses, only the loss with the largest benefit will be payable. For most full-time associates, the maximum benefit payable is 10 times you base annual earnings to a maximum of $300,000. Full-time pharmacists and active full-time associates earning $80,000 or more per year may have a higher maximum benefit. Coverage is also provided to active full-time associates while performing their duties as a truck driver or delivery driver.
Other benefits of the plan include:
Coma benefit
Carjacking benefit
Critical burn benefit
Higher education benefit
Home alteration and vehicle modification benefit
Rehabilitation benefit
Seat belt/air bag benefit

Therapeutic counseling benefit
Travel Assist Services

Travel Assist Services through Zurich is available to full-time Albertsons associates who are covered under Business Travel Accident insurance paid by Albertsons Companies. Travel Assist Services is a comprehensive travel assistance program offering benefits and services when traveling 100 miles or more from your residence including:
Medical assistance (emergency medical referrals, hospital admissions, prescription assistance)
Information assistance (passport & vision information, embassy and consulate contact information, travel advisories)
Security assistance (global database, evacuation and consulting, direct contact)
Personal assistance (lost baggage service, translation & interpretation, emergency messaging, ticket replacement)
Legal assistance (legal referral, advance of bail)
Contact Zurich Travel Assist

Access the Travel Assist Plan by calling:

1-800-263-0261 from the U.S. or Canada
+1-416-977-0277 call collect from anywhere else in the world
Reference Albertsons Companies Inc. policy #GTU 1324366
You can also access the Travel Assist website at www.zurichtravelassist.com.
Download Travel Assist Services flyer.
Download a Travel Assist Services contact card. Print the contact card and keep it with your travel documents.