For additional financial protection, you have options to cover yourself, spouse/domestic partner and children with coverage paid by you.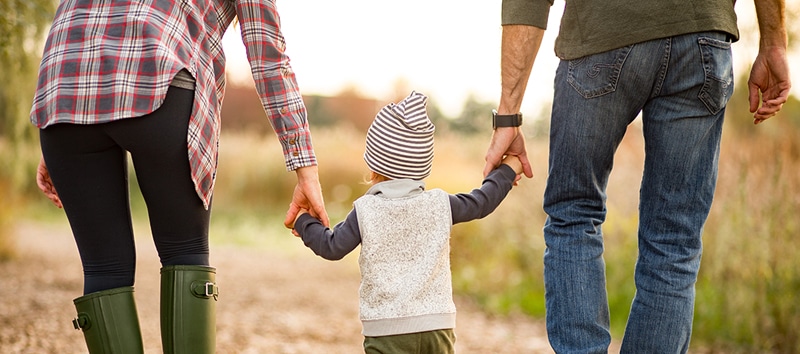 You can purchase optional life insurance for yourself and your eligible family members in the amounts shown below. If you and your spouse or domestic partner are both employed by an Albertsons-affiliated employer, you may cover yourself under optional life or your spouse or domestic partner may cover you under optional spouse/domestic partner life. Associates cannot be covered as both an associate and a spouse or domestic partner.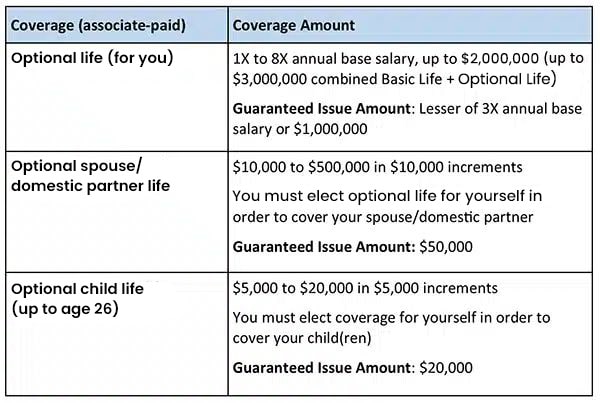 Evidence of insurability and approval by the insurance carrier is required for any coverage requested after your initial period of eligibility or above the guaranteed issue amounts listed above.
Check out the value-added resources from The Hartford included with your basic life and AD&D coverage at no cost.
Choose your beneficiaries
It's important to designate beneficiaries to ensure your life insurance benefits go to the people you want if something were to happen to you. Be sure to choose a beneficiary(ies) for any optional coverage you choose for yourself. You are automatically the beneficiary for any dependent life insurance that you purchase. Sign in to myACI and access benefits self-service to review or update your beneficiaries. From the Me page, click on the Benefits tile.
The process of adding beneficiaries is different depending on whether you or adding or updating your beneficiary information during an enrollment event (such as during new hire enrollment or an annual Open Enrollment event) or you are adding or updating your beneficiary information outside of an enrollment event. Review the myACI Benefits Online Enrollment Guide for more information.