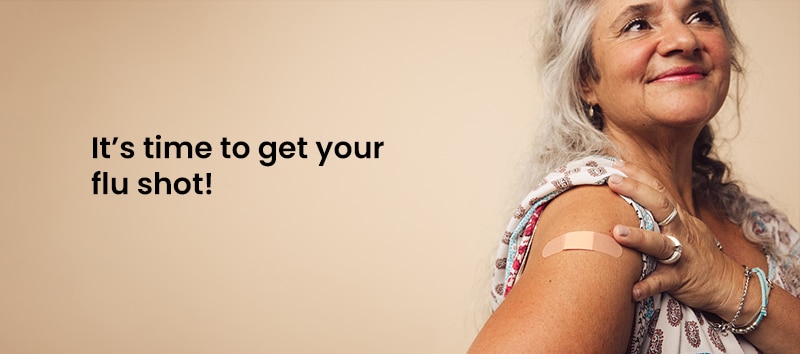 Flu season is here, and it's time to protect yourself and your loved ones by getting vaccinated.
Influenza (flu) is a contagious respiratory illness caused by influenza viruses that infect the nose, throat, and lungs. The best way to reduce the risk of flu and its potentially serious complications is by getting vaccinated each year.
Flu shots are free for anyone covered under Albertsons Companies' insurance as part of your plan's preventive benefits. And if you need the new COVID-19 booster that's effective against the newer variants, you can get that vaccination at the same time. Other vaccines and home COVID test kits can also be requested when you schedule an appointment.
Click here to make your appointment!
Getting Ready for the Flu and COVID Immunization
Bring all insurance cards.
Wear clothing that allows easy access to the shoulder or upper arm.
Bring your COVID-19 vaccine card if you have already received any doses of the COVID-19 vaccine.
Complete this Immunization Authorization Form before your appointment.
Check out other benefits you can access at no cost.