If you are enrolled in a medical plan administered by Blue Cross of Idaho, you have a variety of resources available to you at no additional cost.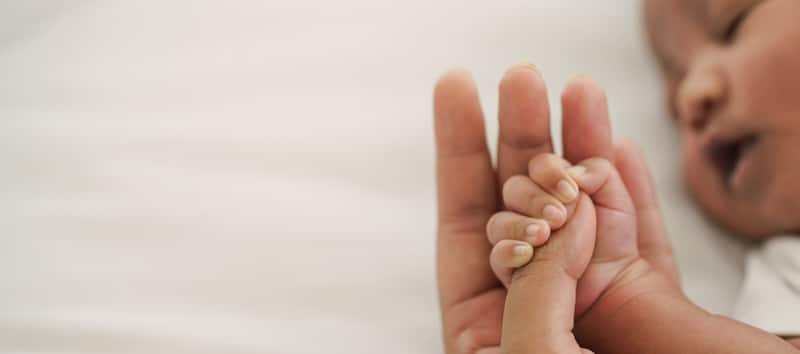 Bright Beginnings
Bright Beginnings is a program for expectant mothers created to encourage moms-to-be to start taking care of themselves and their babies as soon as they find out that they are pregnant.
Enrollment: Upon enrollment, members receive a complimentary copy of "Mayo Clinic Guide to a Healthy Pregnancy" book.
Incentive: Members who go to all perinatal (prenatal and post natal) care appointments with their physicians and provide proof they followed their doctors' care and visit schedule receive $100 Carter's clothing gift card and a book.
Specialized maternity care management: Members who enroll in the first trimester will receive an initial assessment to determine risk status. Reassessments also will occur in the second and third trimesters when appropriate. Expectant mothers at higher risk will be enrolled in high-risk care management.
Nutrition & health coaching benefits
One-on-one time with a registered dietitian or health coach can help you navigate your nutrition choices and provide tools to help you make successful lifestyle changes.
Tailored plans and support to help you reach your goals and follow your provider's recommendations.
Regular communication with your registered dietitian and health coach to guide you to success. You and your coach will determine a communication plan that works best for you and your lifestyle.
You can reach Blue Cross of Idaho health coaches by calling 855-216-6844 and selecting the option for the program you are interested in or by sending an email to wellconnectedcoach@bcidaho.com.
Condition support
Work with a Care Manager who will coach you and create a personalized care plan. Care Managers ensure you receive the education, resources, coaching and coordination of care with your physician(s) to better manage your condition.
Conditions eligible for care support include:
Asthma
Diabetes
Chronic obstructive pulmonary disease (COPD)
Coronary artery disease
Congestive heart failure
To speak with a Care Manager, call toll-free at 800-627-6655.
SmartShopper
SmartShopper lets you shop for care and save on out-of-pocket costs when you choose an affordable, effective location and get rewarded for being a smart shopper.
Click here to download a SmartShopper brochure.
How it works
Your doctor orders a procedure or test, or you're due for a preventive screening.
Shop for care using the SmartShopper Personal Assistant Team or search online.
Go to your appointment for your procedure, test or screening.
Get a cash reward in the mail in 4 to 6 weeks. The amount of the cash reward is based on affordability of the procedure at the selected facility.
Get started
Call 866-507-3528 to speak with a SmartShopper Personal Assistant; or
Visit bcidaho.com and do an online search:
Select Find a Doctor.
Log in to your account and select the person on your plan who needs care.
Search for care by selecting Browse by Category.
You will be taken to a page that identifies if the procedure is eligible for SmartShopper.
Select Next Page.
Your search results will show you:
Facility name, location, contact information and a link to get directions.
A star rating and a link to facility reviews.
Your estimated cost of care.
Your SmartShopper cash reward amount, if eligible.*
* Keep in mind that not all facilities are eligible to offer a cash reward amount. Those that are eligible may display different cash reward amounts. These cash reward amounts are based on how affordable a procedure is at a given facility.