2023 Open Enrollment for your Albertsons Companies, Inc. benefits begins November 1 and ends November 11. This is your once-per-year opportunity to enroll or make changes to your benefits. Don't miss your opportunity to own your benefits in 2023.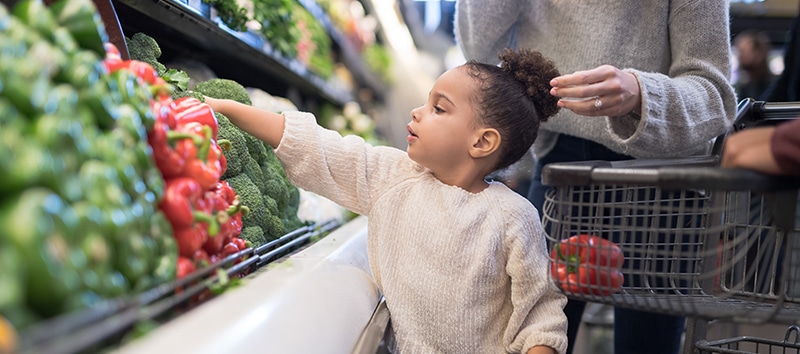 Access the 2023 Open Enrollment Quick Guide

Click on the image below to view the 2023 Open Enrollment Quick Guide.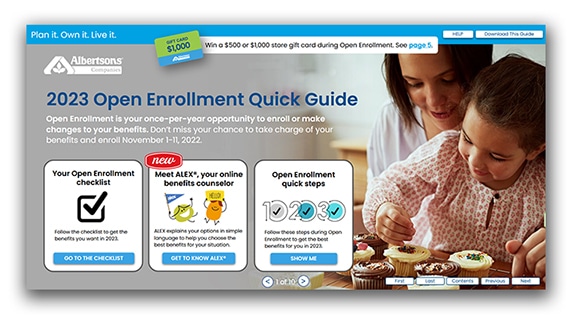 Plan It. Own It. Live It.
Plan It: Set aside time during Open Enrollment to review and select your benefits. Think about the coverage you and your family will need.
Own It: Invest time to review this guide and access ALEX, your online benefits counselor, to help you choose the best plans for you. It's up to you to make sure you're enrolled in the benefits that you want. Selecting the right benefits for your situation can help you save money in 2023.
Live It: Make the most of your benefits. Take advantage of preventive care checkups and special programs and resources to help you manage your health and live your best life.

Your Open Enrollment Checklist
Use ALEX: ALEX is your online benefits counselor who will explain your benefits in simple language and help you choose the best benefits for your personal situation and budget. Click here for more information including step-by-step instructions to access ALEX.
Make sure your plan choices are right for you: View your current plans and the plans available, check weekly contributions, access your 2023 Benefits Guide and enroll in your benefits.  Click here for step-by-step instructions.